When you look up and down the Golden Knights and Stars lineups, you'll notice many recognizable faces. From the coaches to the captains and all the way down to the depth players there are handfuls of hungry and impatient NHL'ers participating in this year's Western Conference Final. Each side has gotten close, but neither franchise has raised a Stanley Cup in the Golden Knights era.
That's why we play. We grew up watching the playoffs every year as a youngster. We're hoping one day to get that chance. Now that we're here, we don't get too many chances like this. I've only been in this situation once before and you don't want to let opportunities like this slip away when you're so close. -Jamie Benn, Stars captain
Captains Mark Stone and Jamie Benn lead two veteran groups desperate to reach the final round. Stone's been a part of several deep playoff runs but has never been lucky enough to play in a SCF. He competed once in the conference finals with Ottawa and twice with Vegas. In his own words, this could be his best chance. Likewise for Benn and some of his veteran teammates.
Perennial scapegoat, Benn is used to being the target of angry Stars fans after past playoff exits. However, his impact on the ice was curtailed by first-year coach Pete DeBoer. Benn's real value will be leading his team in the locker room and on the ice for the 17 minutes he's averaged this postseason. If they prevail, Benn will undoubtedly receive the most praise from Dallas. Stars' reporter Sean Shapiro noted DeBoer's intentions and Benn's professionalism made way for a resurgence in 2022-23.
Micro-load management by DeBoer revitalized Benn's game-to-game energy. His minutes dropped, but he was more effective in the time he was on the ice. Benn quietly finished with 78 points, 32 more than he had the previous season and his most since he had 79 in the 2017-18 campaign. He set a career-high with a plus-23 and a career mark for face-off wins, taking more than 60 percent. The Stars are partly in the Western Conference final because Benn allowed himself to be overshadowed. He embraced the supporting role on the ice, but he never relinquished the leadership responsibilities off of it. – Sean Shapiro, Stars reporter 
The Stars have several players that could be poster children for NHL players to have accomplished everything without winning an NHL championship. Ageless weapon Joe Pavelski reached the Cup finals twice in his career but fell to the Pittsburgh Penguins and Tampa Bay Lightning. The 38-year-old is running out of opportunities to cement his name in NHL history. Fellow American-born player Ryan Suter has battled for almost two decades to embrace the Stanley Cup.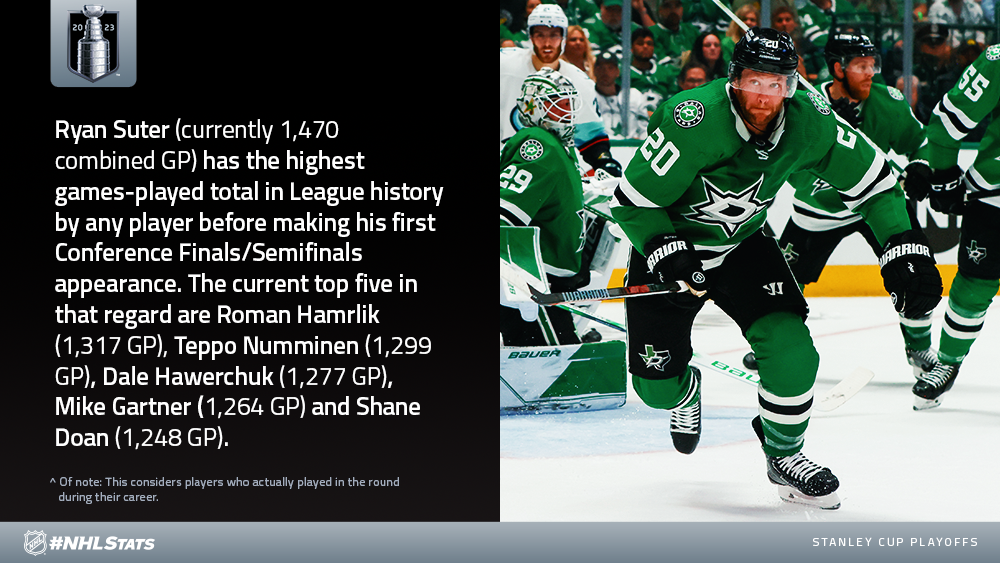 Behind the benches, DeBoer's counterpart Bruce Cassidy has also established himself as one of the NHL's most respected coaches. Neither wear customized, shiny rings though. They've had their chances but both Ontarians have come up short on hockey's biggest stage. Each coach is demanding, highly regarded, and studious but neither of their names are etched in silver. This could be the series that propels one of them into NHL history.
Heck, there's a good chance the ghosts of postseason past still haunt Cassidy and DeBoer. The Golden Knights coach vocalized his emptiness months after his former team lost Game 7 of the 2019 Stanley Cup finals on home ice. It wasn't a feeling that Cassidy could easily shrug off.
Nope, not really. Today I am. Tomorrow, depends if someone asks me a question that just happens to hit a nerve. There might be a time on the road and we're sitting there and I'm watching St. Louis play, because they're playing Montreal and we play Montreal the next night, and I'll be like, [expletive], you know? That's the time you might start going backward. -Burce Cassidy, August 2019
I'm sure DeBoer expressed the same type of emotions after his Stanley Cup Final losses in 2012 and 2016.
The sense around each locker room is that both rosters are built to win. There is mutual respect among the players, coaches and front offices and there's a real belief that they have the best chance of winning the Stanley Cup. However, only one can win the West.
I feel like we found that balance a lot more this year. Our team speed, I talk about a lot, is a lot better this year. That just stems down to how we're coached and players knowing where the pucks are going at all times. Our D activated, so we do have that offense. We've had players taken their game to a different level. You see it all come to fruition this year with some ways to go. Pete and that coaching staff have brought a new element to us and now we're going to play against their shadow. It's going to be an exciting couple of weeks against Vegas. -Tyler Seguin, Stars center
While Dallas and Vegas fans will be rooting for their teams to succeed, 30 other fan bases will likely find themselves cheering on storylines. Maybe, it is Stone's dedication, Benn's leadership, Pavelski's long journey or Cassidy's first-year success that draws interest amongst fans without skin in the game. Just don't ask Golden Knight fans if they'll support DeBoer if he reaches the SCF. Expect some foul language.